Eternal Dread 2 PC Game Free Download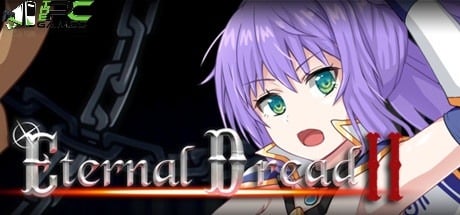 Eternal Dread 2 is an Action-RPG game set in a bleak world ravaged by years of oppression under the demons, where men were all but decimated in the never-ending struggle. All that is left are the younglings and the elderly incapable of taking up arms, going the girls in their prime to step up and protect the remnants of the human race.
Though the four vile Elder Fiends were defeated, the threat persists in great numbers.
The surviving humans rose to hunt down the demoralized demons to bring the world an everlasting triumph. And while they were making progress, little they knew that a new tide of darkness was looming. One that will plunge the world into another terrifying eon of torment.
FEATURES:
6 Playable Characters – All with unique skills and gameplay for you to master.
Choose from the selections of
Warrior – Possessing both attack and defense prowess, Warrior is peerless in close combat and archery alike.
Ranger – Masterful in her marksmanship, Ranger is also capable of summoning beasts to aid her in battle.
Mage – With arcane powers at her disposal, Mage can exploit elemental weakness for massive damage.
Battle Mage – Proficient in melee and magic, Battle Mage can dispatch any foes regardless of their physical or magical resistance.
Engineer – Despite her shortcoming in physical, she makes up with the intellect to construct turrets, golems as well a myriad of gadgets.
Guardian – Remarkable for her impenetrable defense, she is capable of reinforcing herself and even reflecting damages.
No leveling! No more time-consuming grinding to battle against fearsome demons. All you need to do is equip weapons, skills and signet and tune to your preference and be ready for battle!
Challenging enemies – You are no superhuman! You are no chosen one! You are merely another adventurer. Hacking and slashing enemies in the middle of the horde is a terrible idea. However, with proper skills, you will not only exterminate enemies and survive, but you might also stand a chance against a fearsome foe!
Shared Stash – Share items among your characters with Shared Stash. No more fretting over item drops that are useless for your current character!
Varieties of Game Over Scenes – The world of Eternal Dread 2 is merciless, and whenever you lose, you'll be treated with different Game Over scenes, depending on the location and the foe you lost to.
GamePlay ScreenShots:
System Requirements:
Minimum Requirements
Your device must meet all minimum requirements to open this game
OS: Windows7, Windows8, Windows10
Processor: Intel Core i3
Memory: 8 GB RAM
Graphics: NVIDIA GeForce GTX 750(or equivalent)
Storage: 2 GB available space
Recommended Requirements
Your device should meet these requirements for the best experience
OS: Windows7, Windows8, Windows10
Processor: Intel Core i5
Memory: 16 GB RAM
Graphics: NVIDIA GeForce GTX 1050(or equivalent)
Storage: 2 GB available space
Installation Instructions:
Use the download link given at the bottom of this page to download the full game.
Right-click on the compressed file of rar. and click on "Extract here".
Ensure that you already have the software of Winrar installed.
Now you will see an Iso file that is extracted and you must extract it too by clicking on "Extract here" again.
OR If you are comfortable with "UltraISO" software, you can also open iso with it by clicking on the "Mount to virtual drive" icon on the 3rd bar on top of UltraISO. Then go to the virtual drive and open it. This is usually just after My Computer.
When you have done the mounting or extracting, Right-click on the file with an extension of ".exe" and click on "Run As Administrator" to start the game installation.
Wait for it to install the game on your pc.
Once the installation is complete, open the folder and copy all the files from there and paste into the directory where you have installed the game. For example, if you have installed the game in "My Computer > Local Disk C > Program files >"Eternal Dread 2" then paste those files in this directory.
Click on replace if it asks for it.
Right-click on the game icon .exe and then click on "Run as Administrator" to start the game.
Enjoy!!!
Eternal Dread 2 PC Game Free Download
File Size: 1.31 GB
Download Game